<! -- Events Post -->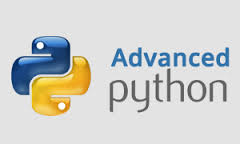 Advanced Python Hands on
Oct 22, 2016. | By: Mohan Sindhe
This session will be a hands on python session focusing on some of the advanced topics. Attendees are expected to have basic knowledge on Python. Following topics will be covered in the session.
Classes
Magic Methods
FP & Lambda
Decorators
Packages
Logging
Data serialization
Database Connections
Virtual Environment
Design Patterns
Requirements: Bring a Laptop with Python installed and your preferred editor.
Speaker Profile: The session will be conducted by Mr. Mohan Sindhe. Mohan has around 8 years of experience developing software and for the past 5 years he is working on Python. Currently working in Bank of America, he actively participates in promoting python and open source development . He is a graduate in Computer science from Gokaraju college of Engineering.